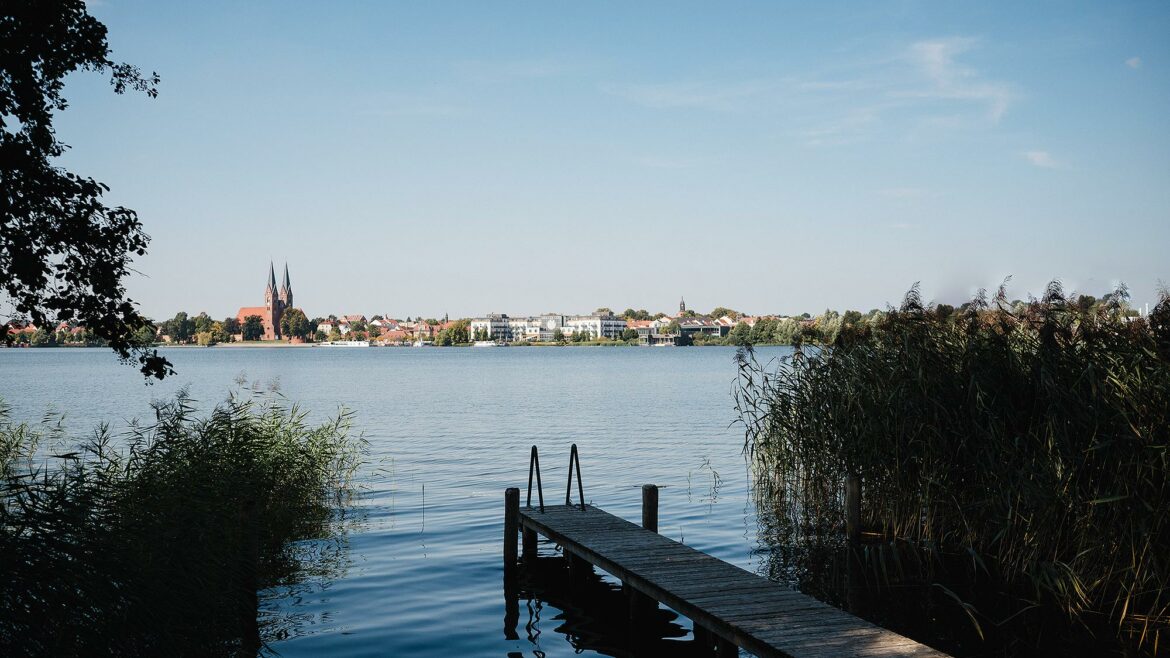 Welcome to the Resort Mark Brandenburg in Neuruppin
The Fontane Therme spa with its lake sauna, three restaurants and a four-star hotel: enjoy Brandenburg with the most spectacular lake views – that is what makes a visit to the Resort Mark Brandenburg so special. Look forward to a few days of pure bliss in Neuruppin. The hotel features a lake sauna, thermal salt water pools, a sunbathing lawn and a spa for first-class relaxation.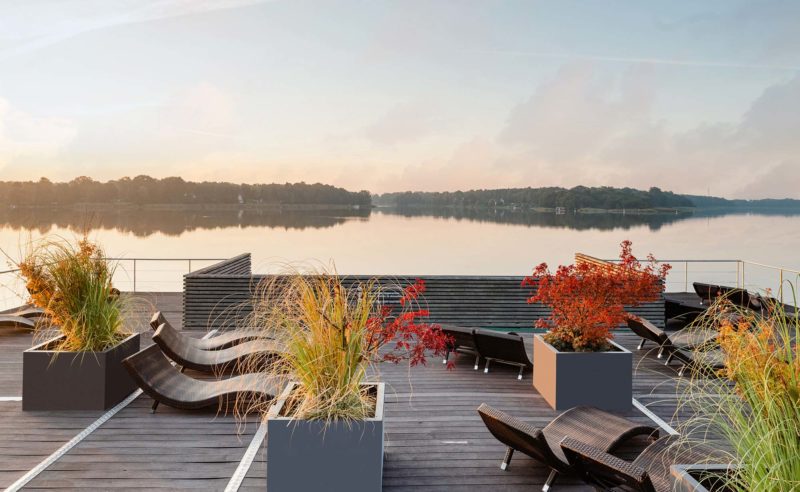 THE FONTANE THERME: YOUR SPA IN NEURUPPIN
What a spa! Brandenburg is proud of its first state-accredited, certified mineral spa. Naturally healing salt water in indoor and outdoor pools, the floating lake sauna, the BEAUTY & SPA, themed saunas, an excellent range of sports, the sunbathing lawn and the Bistro Seeblick all make the Fontane Therme an excellent place to relax and recuperate in Brandenburg. The spa, hotel and three restaurants combine to form your Resort Mark Brandenburg.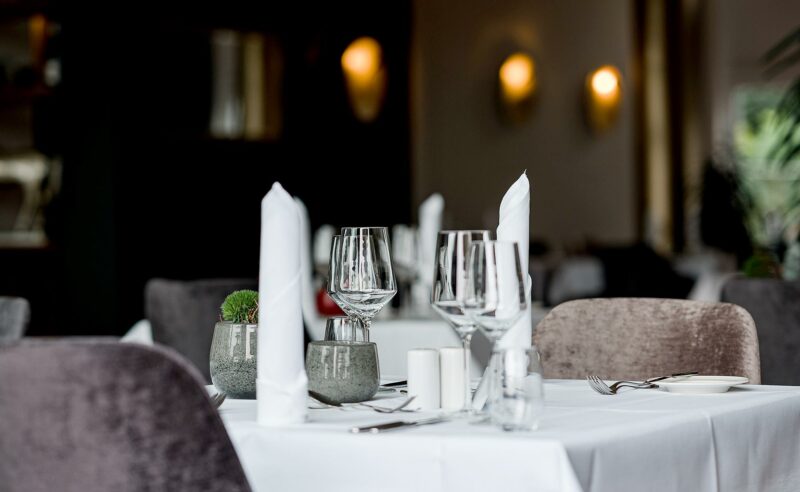 100% INDULGENCE IN THE CULINARY REGION OF RUPPIN
Looking for a lovely place to eat out in Neuruppin? The Restaurant Parzival, the Seewirtschaft and our Bistro Seeblick all invite you to treat yourself to the special culinary delights of the German state of Brandenburg. Kitchen Director Matthias Kleber combines the finest ingredients from regional producers with a salute to the gourmet metropolis of Berlin to create honest and charming delicacies.