Beauty & Spa
Today is the perfect day to put yourself first for a change. Don't you agree? Our team at BEAUTY & SPA are very much on the same wavelength: we are totally dedicated to your well-being. Our comprehensive range of treatments and services includes the 3,500-year-old art of Ayurveda, the naturally gentle treatments from LIGNE ST BARTH and the sophisticated cosmetics from PHYRIS.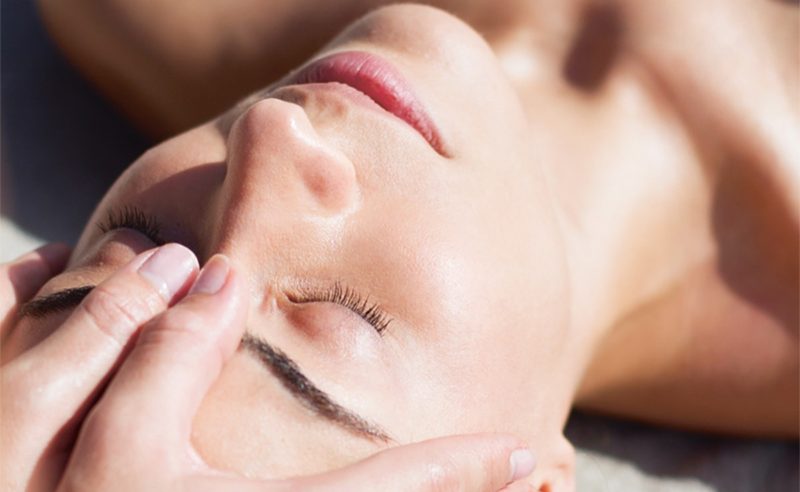 Heavenly, pure and new to our spa: Ligne St Barth
Natural products that are as simple as they are innovative, with summer scents and a family tradition that spans over three decades – LIGNE ST BARTH is one of the most sought-after spa ranges in the world. The "made in St Barth" way of life and refinement "à la française" – now available at the resort.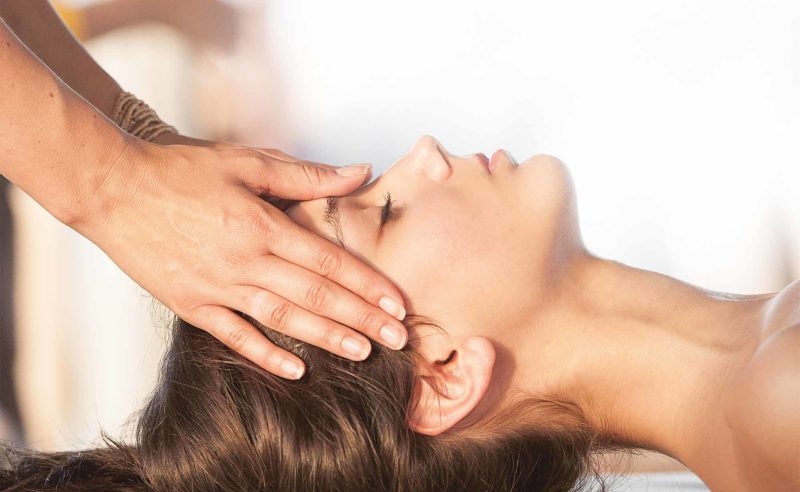 The 3-Phase Care Concept from Phyris
The breakthrough 3-Phase Care Concept from PHYRIS provides everything you need to perfectly cleanse, protect and care for your skin, to treat skin problems and to combat the signs of premature ageing.
Book now and save
We recommend booking early to guarantee that you can enjoy your desired treatment during your stay with us. As this also benefits our appointment schedule, we will give you a discounted price – it is our way of saying thank you.
Ligne St Barth
St Barth Sensation – body mask with a relaxing massage
Your body, fully covered in Caribbean sea water gel and fine oils – a sensational treatment. Then enjoy a relaxing, aromatic massage, leaving your skin feeling silky and smooth.
St Barth Harmony – a pampering full-body massage
Experience the full intensity of the unique care range from ST BARTH with this full-body treatment, specially tailored to your needs. The velvety soft body lotion is the perfect finale.
St Barth Harmony Short – relaxing back massage
Gently straighten out your spine and enjoy the heavenly fragrance – the ST BARTH Harmony Short is an intense yet relaxing massage for the back, finished off with a gently nourishing body lotion.
St Barth Pureness – facial and décolleté treatment with hand massage
Fresh fragrances, deep relaxation and pure nourishment: enjoying the cleansing, toning, massage, peeling and mask for an even, radiant complexion. Put your hands in our hands.
St Barth Freshness – facial and décolleté treatment and massage
Your face, neck, décolleté and hands will be refreshed and will exude a new radiance thanks to the revitalising cucumber mousse. While the natural mask takes effect, enjoy either a relaxing head, back or foot massage.
St Barth Softness – body peeling massage with coconut oil and papaya
Fresh papaya fruit enzymes and a special sea sand remove dead skin, while coconut oil nourishes and pampers the skin – a fantastic full-body peeling treatment with a special intensity.
St Barth Elasticity – body mask with clay and cucumber mousse
A firming, nourishing treatment featuring the mineral-rich clay and refreshing cucumber mousse – for supple skin from head to foot.
St Barth Slimness – soothing and decongesting leg massage
The power of camphor, menthol and ivy gel combine to relieve and relax the legs and lend them a new firmness – ST BARTH Slimness brings a new sense of lightness to heavy, tired legs.
St Barth Pureness Short – facial and décolleté treatment
Clarifying and revitalising, the ST BARTH Pureness Short: deep cleansing and pure nourishment for the delicate face and décolleté region.
St Barth Men Short – relaxing head and foot massage
The HOMME range has been perfectly tailored to the needs of men: refreshing aloe vera gel and revitalising fluid combine with firming ivy gel to nourish stressed skin. Special massage techniques on the head and feet bring new strength and vitality.
Phyris
Radiantly Beautiful
Experience a classic cosmetic treatment, comprising cleansing, peeling, purifying, SOMI, massage and care, for instant radiance. 
Men's Vitality
A special facial treatment tailored to the needs of men's skin for a nourished complexion. In this cosmetic treatment you can choose between a rich face mask and a body massage.
Perfect Care
An effective facial treatment with additional care rituals for skin that is full of energy and vitality. We use warm feet compresses to help you reach a state of deep relaxation. Treat your face, neck and décolleté to a well-earned break. The treatment includes eyelash and eyebrow tinting, as well as eyebrow shaping. 
Ayurvedic massages
Abhyanga: Ayurvedic full-body massage
Treat yourself to the sensation of total harmony from head to foot: The "queen" of Ayurvedic massages uses warm oil and soft touches to make you feel fully yourself again. 
Marma Abhyanga: intense Ayurvedic massage
The art of acupressure releases blockages through the application of gentle pressure on the so-called marma points – places on your body where the muscles, ligaments and nerves meet. Stretching and moving these specific parts of the body stimulates and relaxes the body, releasing tension.
Shiroabhyanga and Mukabhyanga: Ayurvedia head and face massage
Warm oil gently flows over your head and neck, the most delicate parts of your face enjoy dotted stimulation, the scalp gentle pressure – all of your cares and worries will melt away as your sub-conscious focuses on gaining new energy and a fresh sense of well-being.
Prist Abhyanga: Ayurvedic back massage
From the coccyx to the neck, the spine is the most important line in our life. Maintaining a sense of balance in the spine and continuously working on this can help to prevent damage and pain. The marma points from Ayurveda help you to straighten your body in a gentle way.
Pad Abyhanga: Ayurvedic foot and leg massage
The feet and legs are complex areas that require special attention – muscles, joints and bones bear weight and in turn have an effect on our organs. Pad Abyhanga incorporates the marma points from the hips to the toes.
Garshan: Ayurvedic silk glove massage
This dry massage, which is performed with silk gloves, boosts circulation and stimulates the metabolism. The subsequent application of oil gives you energy and allows you to return to your day with a renewed complexion.
Thai massages
Thai legs – feet
only available on wednesday
Thai back – neck – head
only available on wednesday
Thai full body
only available on wednesday
For mums-to-be
St Barth Becoming Mom: pampering leg and facial treatment
Cold-pressed avocado oil relieves heavy legs, while a gentle peeling promotes circulation. After a gentle relaxation of the neck, attention is turned to the face for a special treatment – true pampering for mums-to-be.
Special massages
LA stone massage ritual with warm and cold stones
Lie back and simply be under the weight of warm and cold stones – a truly sensual experience. Forget everything and focus solely on the sensory experience.
Manicures and pedicures
St Barth Pampering Hand Beauty
Start with a relaxing hand bath and then enjoy a gentle peeling, nail correction, a massage and a final care routine. Pure indulgence.
St Barth Pampering Feet Beauty
Velvety soft, nourished feet – the ST BARTH pedicure includes an aromatic foot bath, a peeling, a nail correction and a massage.
Baths in the spa bath
Thermal salt water bath
A bath in the iodine-containing natural healing salt water of the Fontane spring has a deeply relaxing effect, strengthens the immune system and stimulates circulation. The thermal salt water in the bath has a salt content of around three percent.
Luxury aroma bath
The pleasant fragrance of this luxury oil bath is a balsam for the senses and helps you to fully relax, while the gentle oils nourish and  pamper your skin.
St Barth Dream
Enjoy your own personal aromatic experience featuring exotic oils, mild shower gels and fine lotions. This nourishing beauty bath lends your skin a long-lasting, velvety shimmer.
Sauna rituals
Individual hammam treatment
Traditional soap lather massage with the peeling glove (Kese) and rinsing with warm, running water. 
Rasul treatment, 2 people or more
Special cleansing ceremony with nourishing mud and healing chalk to stimulate the body and soul. 
Individual salt massage
Nourishing massage with aqua peeling salt to gently stimulate the circulation – for silky soft skin.
SPA FOR A DAY
Slip into a fluffy bathrobe, put your feet up and relax your body and soul with views of the Ruppiner See. By the time you have enjoyed an indulgent massage and the wonderful, regional buffet at the bistro, you are sure to be fully relaxed.
WE LOOK FORWARD TO RECEIVING YOUR BOOKING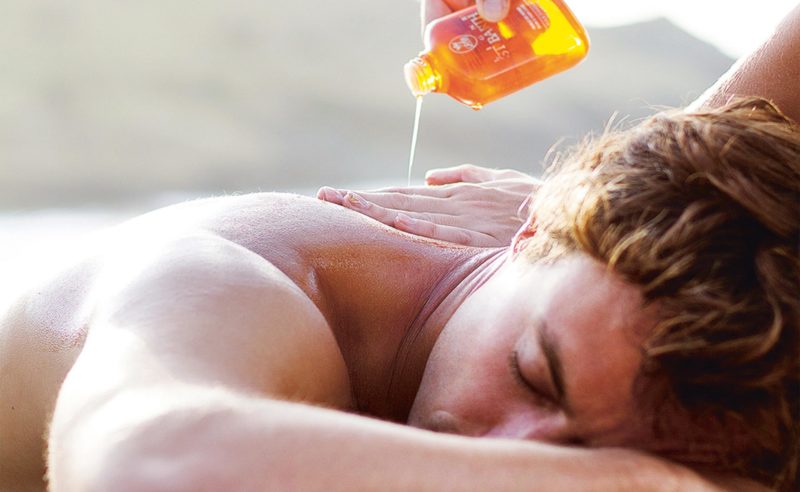 THE RELAXATION YOU DESIRE
HAPPY HOURS
Day pass from 10am to 10pm
ST BARTH Harmony (pampering full-body massage, 50 minutes)
Refreshments as part of the entire day package
Bathrobe and two towels for your spa day