The Spa
Our spa facilities are located on two levels, each with an indoor and outdoor area. In addition to the large freshwater pool, the Bistro Seeblick and the graduation house indoors, the two outdoor salt water pools also await you on the lower level – textiles are mandatory on the entire floor. On the upper level you will find various themed saunas, sensory showers and, in the outdoor area, the floating pool and the walkway to the floating lake sauna. Please be aware that the upper level of the spa is a textile-free area.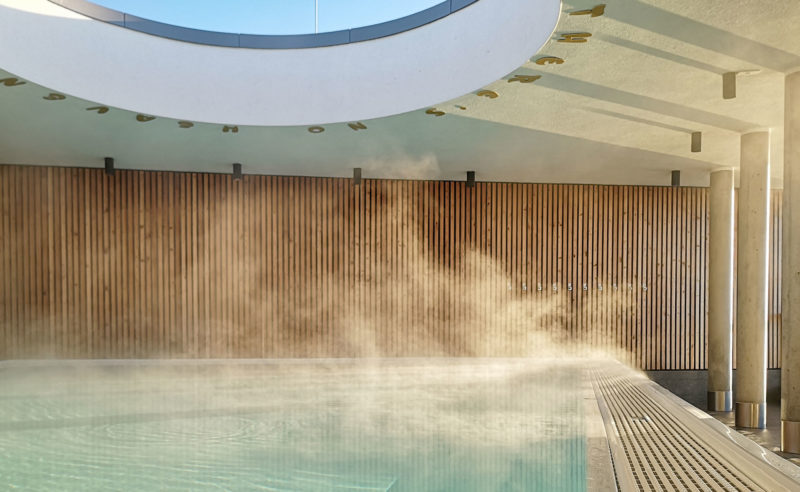 Outdoor salt water pools
One of the outdoor salt water pools and al fresco floatation pool offer salt water concentrations of between three and eight percent. Warmth, relaxation for your muscles and a real feeling that you have been revitalised – and the Ruppiner See lake is always in view. The outdoor pools offer two different temperatures: in the relaxation pool you can rest at a pleasant 32 degrees, while the active pool offers a comfortable alternative to the lake with its 18 degrees and is ideal for a few energetic swims or refreshment after a sauna session.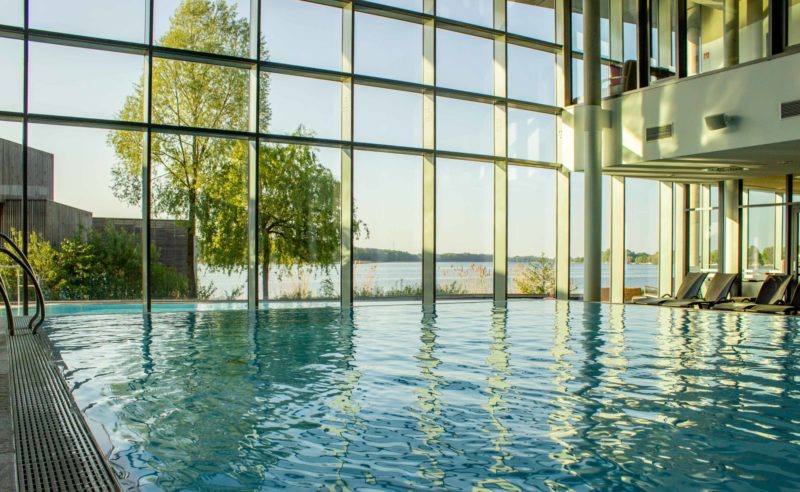 Freshwater pool
Our indoor freshwater pool has a depth of 1.30 metres and is just under 23 metres in length. With its water temperature of 30°C, it is the perfect place to enjoy a few lengths before breakfast or whenever suits you.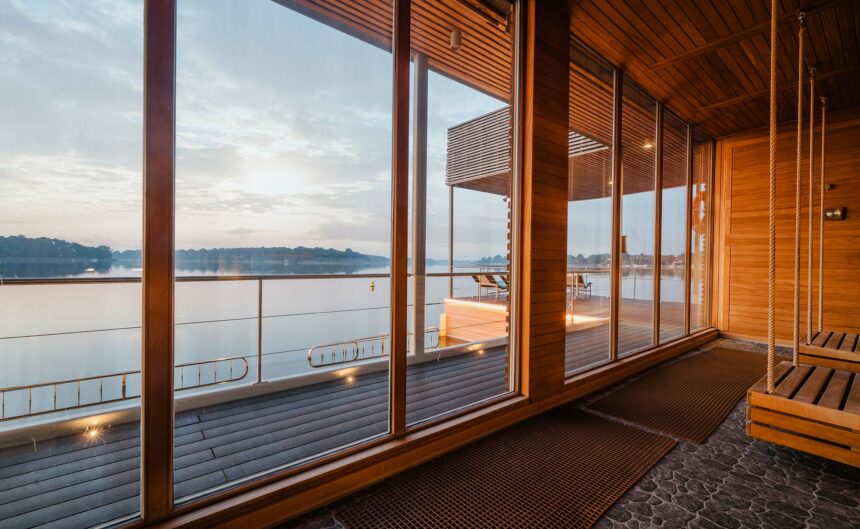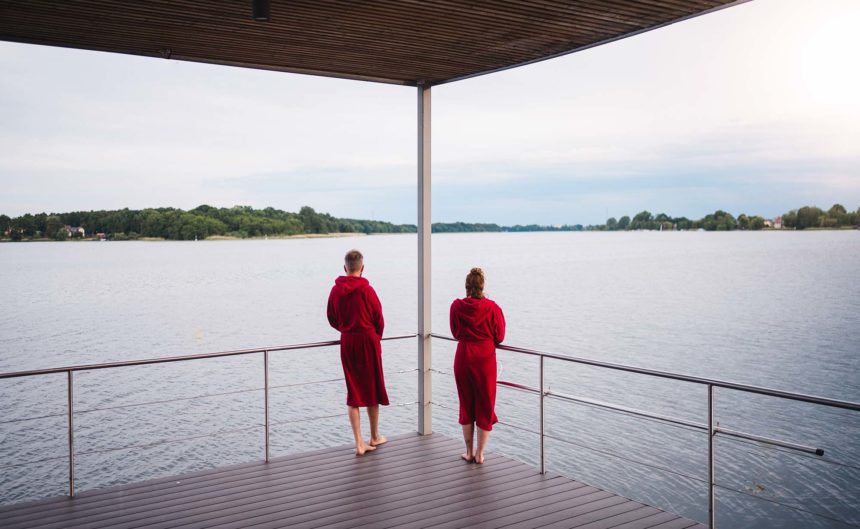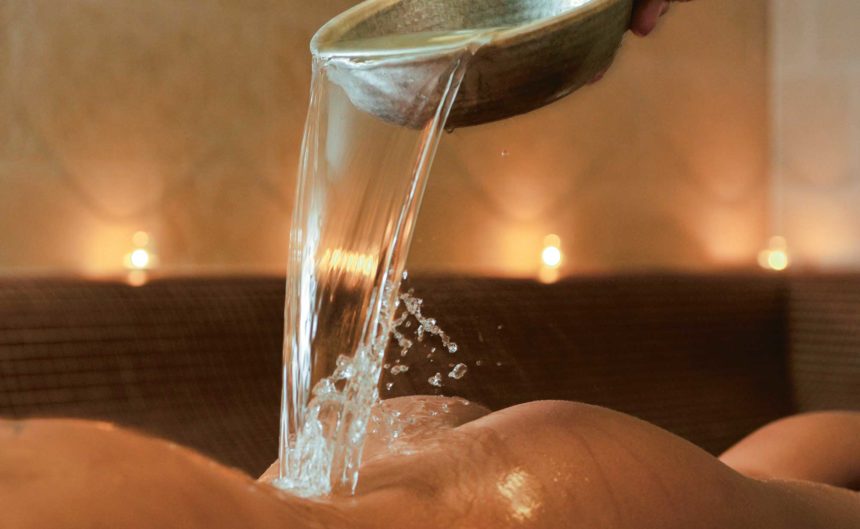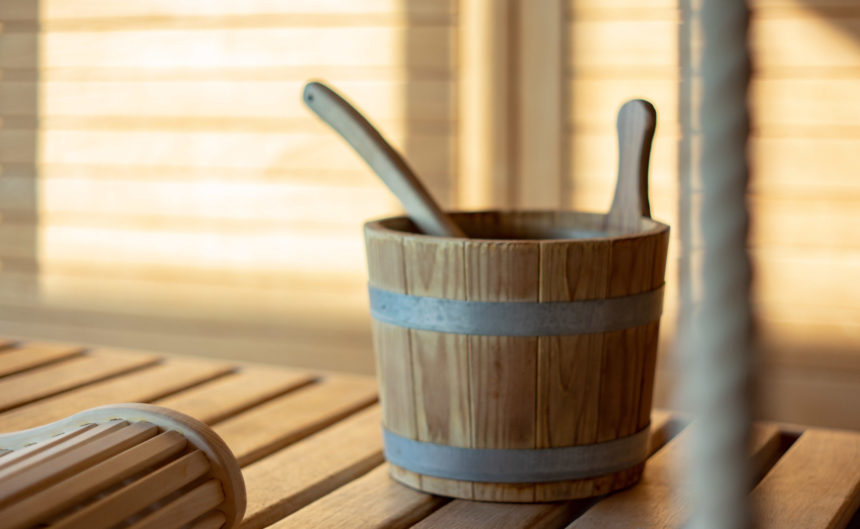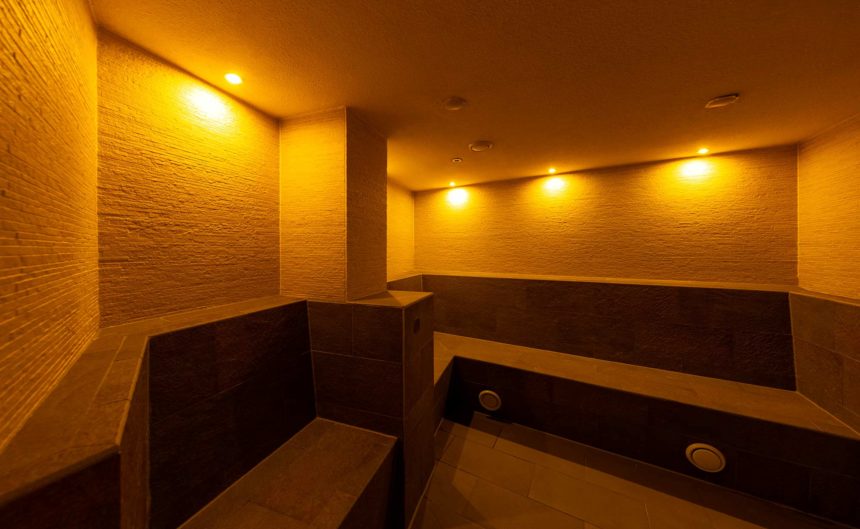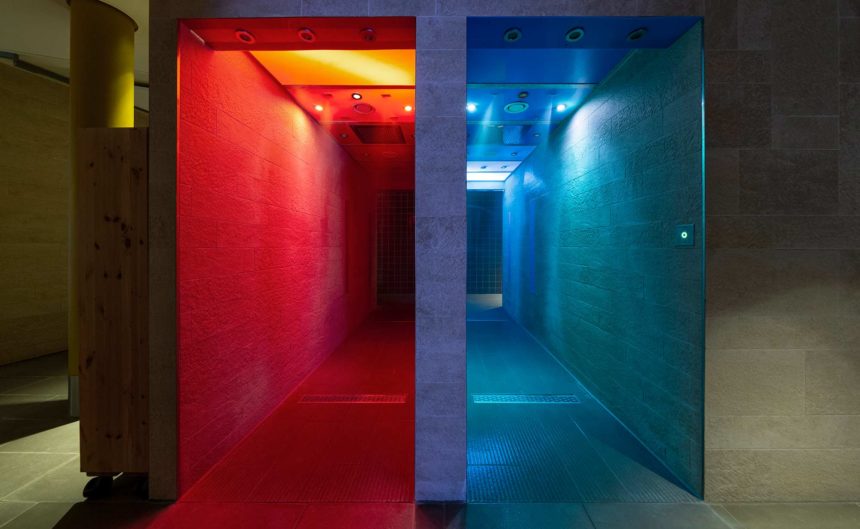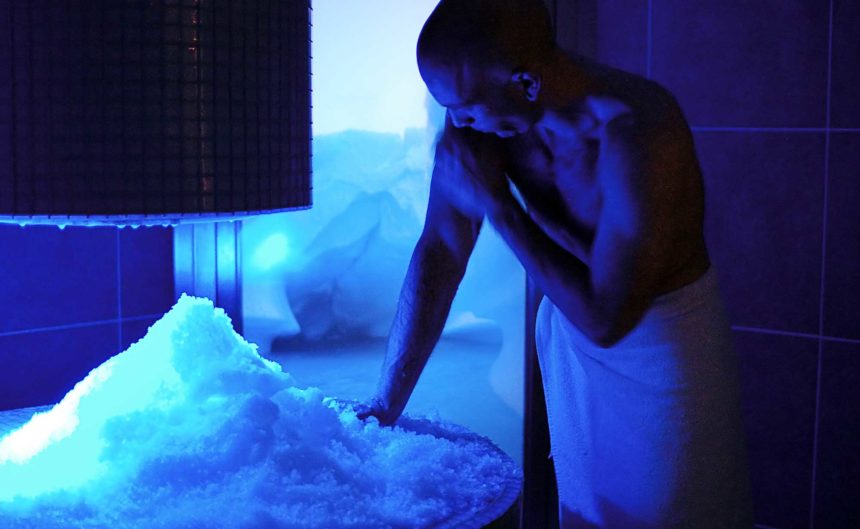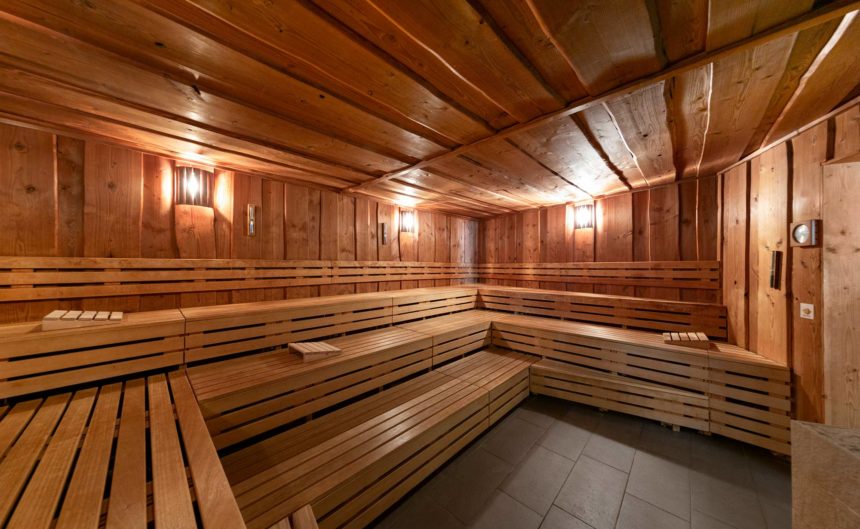 Various different saunas
Rustic and traditional in the Finnish sauna, stimulating in the herbal steam room, purifying in the hammam – the Fontane Therme spa is home to different steam rooms. Germany's largest floating lake sauna allows you to jump straight into the cold water, or you can enjoy the perfect chill of the ice grotto. Our family sauna is open during the holiday season. The best kind of spa – here, in north Brandenburg.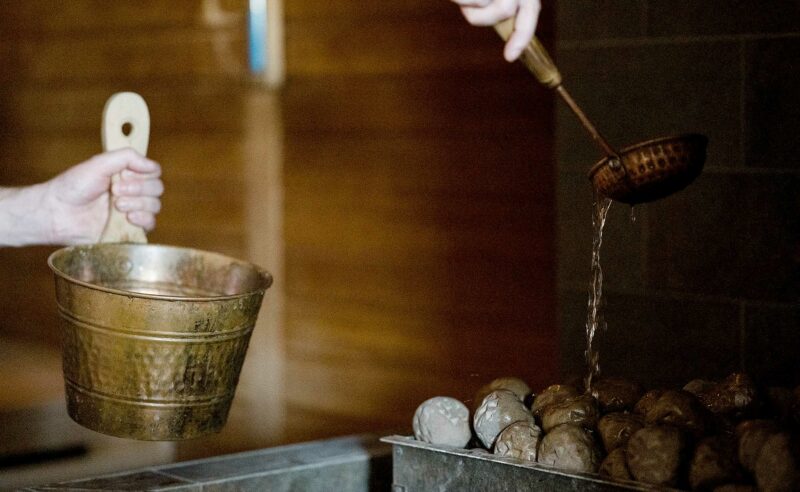 our saunas
Finnish sauna (90°C)
Biosauna (60°C)
Laconium (50°C)
Floating lake sauna (until 2pm 60°C afterwards 80°C)
Two steam saunas
Family sauna with one finnish sauna and one steam sauna (only open during holiday season, on all other dates upon request)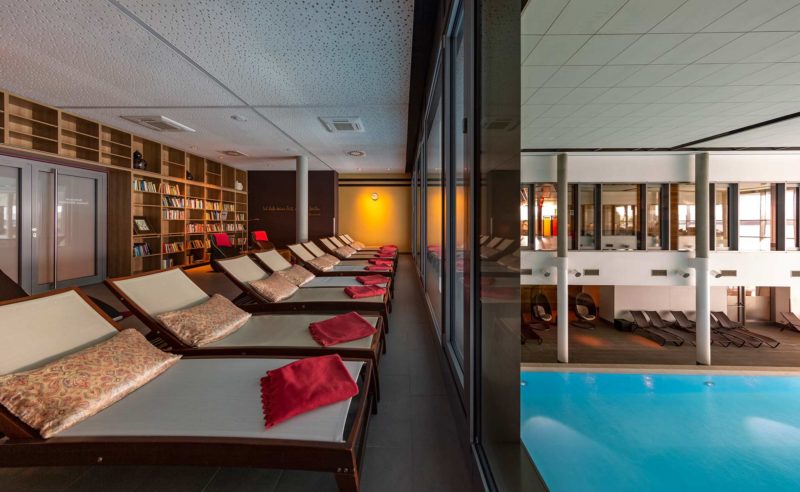 Find your peace
Where do you go after bathing in the salt water pool or a session in the sauna? Enjoy views of Neuruppin and its lake as you relax in the cosy warmth of the lounge fire, on the sun terrace or in the reading room with the Fontane library next-door – lose yourself in one of our many books and completely switch off. And that is not all: we want to provide a sense of total tranquillity in our relaxation areas. Other parts of the spa can be identified by the background music.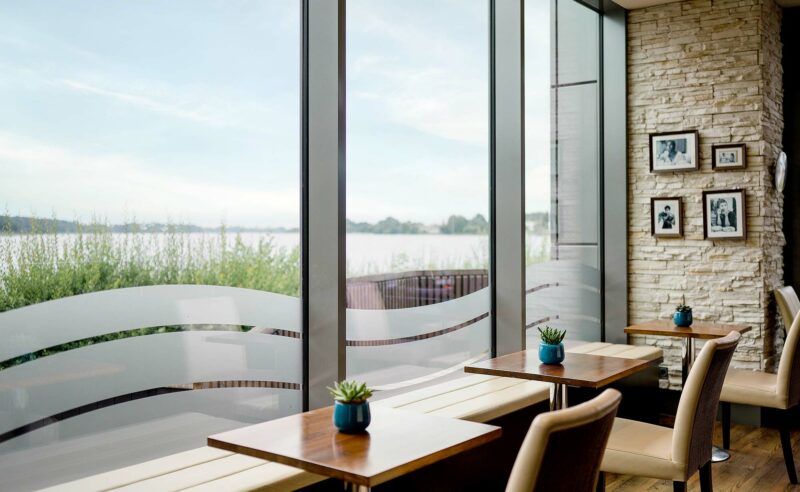 Bistro Seeblick
True beauty lies within – our kitchen team is only too aware of this. In the Bistro Seeblick you can find delicacies, inspired by international cuisine and prepared before your eyes. Perfect for a day full of healing salt water, saunas and sunbathing: welcome to dining at the Bistro Seeblick.