FLOATING LAKE SAUNA
It's architecture is as captivating as it is unique: the floating lake sauna is one of the highlights of the Fontane Therme spa. Sweat it out behind large floor-to-ceiling glass windows in the 70 square metre sauna – at 60 degrees in the organic sauna until 1pm and then at 80 degrees, Finnish-style. With direct access to the lake, you can bathe in the refreshing, natural water. When the weather is good, you can relax on the loungers and enjoy some deep relaxation with panoramic lake views.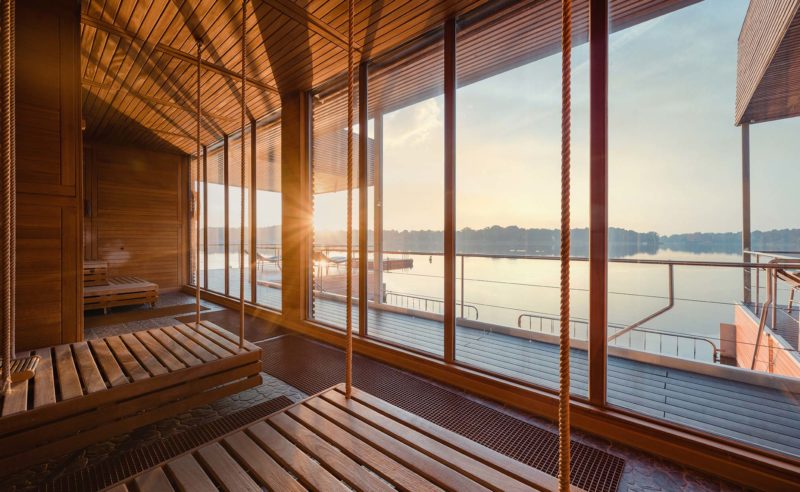 SAUNA IN THE LAKE
Brandenburg's nature is so close that you can even sauna while bobbing up and down on the lake. Our regular infusions offer variety; meanwhile, our sun deck is the perfect place to relax after a swim or a spot of water-treading in the glistening Ruppiner See lake. In summer, the bathing platform attracts guests to the 750 square metre bathing area, which is cordoned off from the lake.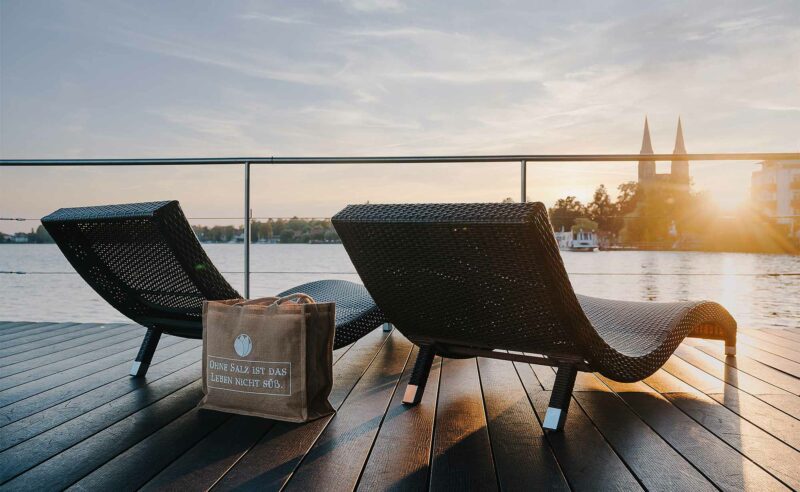 PERFECT FOR A BREAK
Whether it's a morning nap or a rest between sauna sessions: Our sauna deck is perfect for deep relaxation. Snuggled up in your bathrobe and surrounded by the glittering Ruppiner See, you can forget all about time. The loungers are already ready, all you have to do is let yourself fall into them.