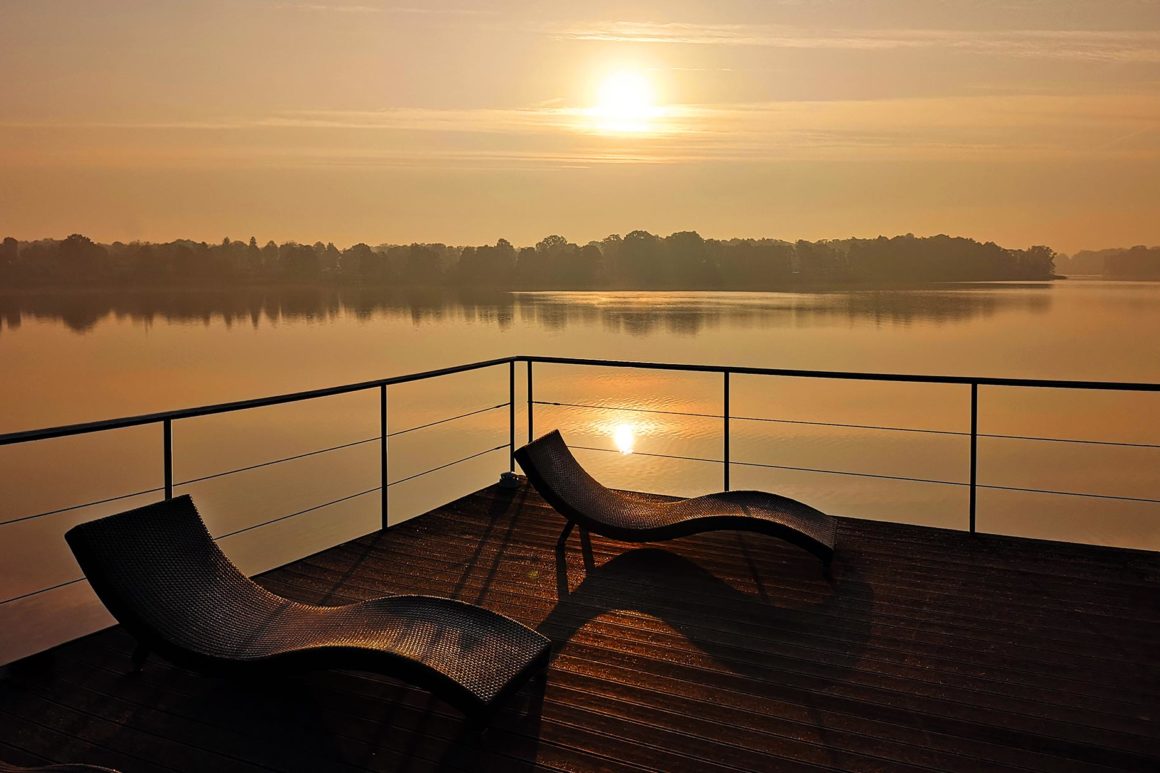 Current Information
Due to the Covid-19 pandemic we are forced to close the hotel as well as the spa
Learn more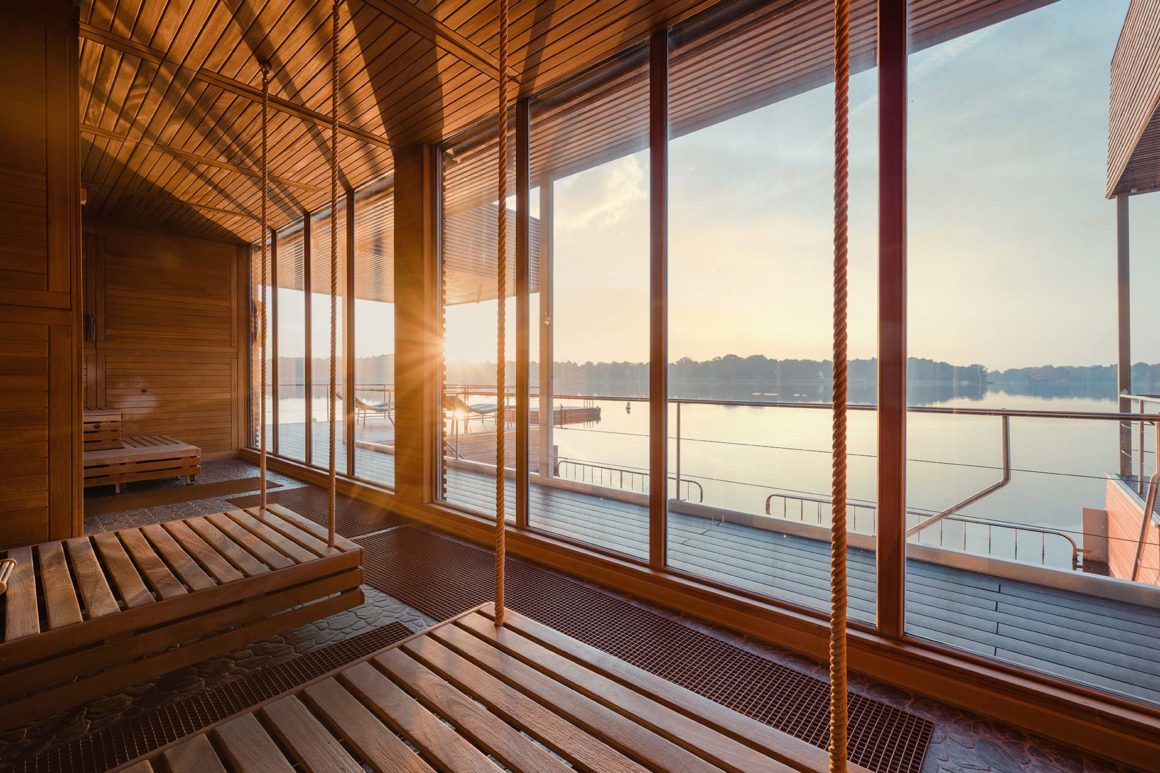 You do not need to look any further
You can think long and hard about what you want to give your loved ones. Or you can buy a voucher for the Fontane Therme spa right away.
Voucher Shop
Fontane Therme
What a spa! Brandenburg is proud of its only state-accredited, certified mineral spa. Naturally healing salt water in outdoor pools, large indoor pool, the floating lake sauna, the BEAUTY & SPA, eight themed saunas, an excellent range of sports, the sunbathing lawn and the Bistro Seeblick all make the Fontane Therme an excellent place to relax and recuperate in Brandenburg. The spa, hotel and three restaurants combine to form your Resort Mark Brandenburg. Online tickets for the Fontane Therme spa are available until 10am for the particular day. After 10am tickets are available on site only (subject to availability).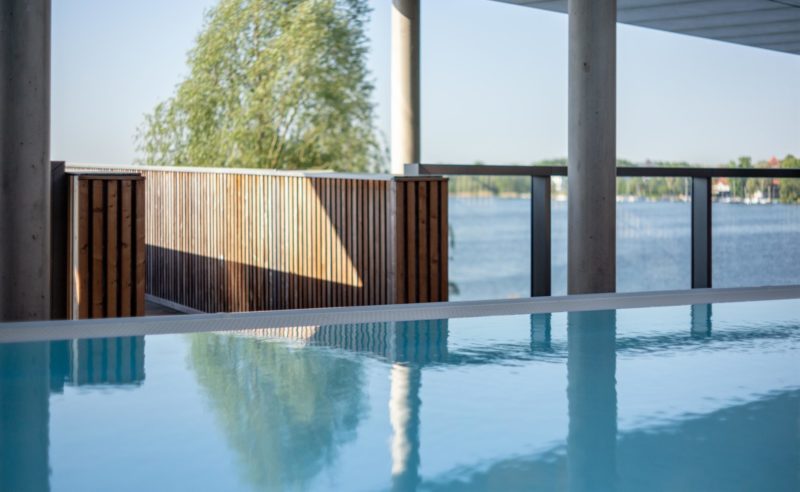 The spa
Float al fresco in the outdoor salt water pool, swim lengths indoors or jump straight from the lake sauna into the cool waters of the Ruppiner See. Welcome to the Fontane Therme spa in Neuruppin.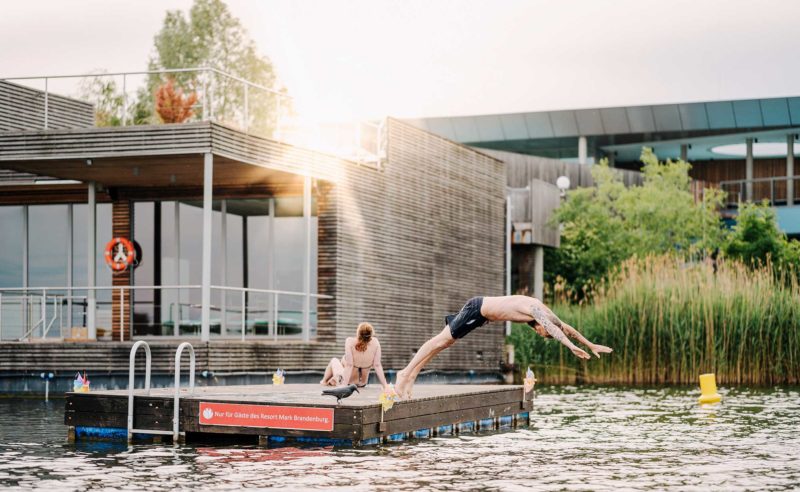 The largest floating lake sauna in Germany
Brandenburg is home to a number of thermal spas – but our spa is in a class of its own thanks to Germany's largest floating lake sauna. Enjoy a deep sense of warmth and then jump into the cold water: our floating lake sauna has a temperature of 60 degrees until 1pm and then the heat increases to 90°. Enjoy Brandenburg's nature at first hand on the sun deck – with the glistening Ruppiner See lake always in view.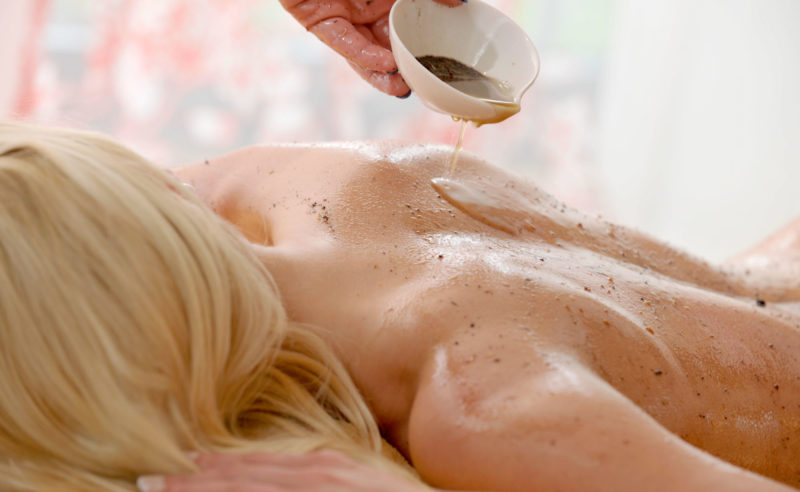 Beauty & Spa
Can we treat you to a massage, a revitalising facial or perhaps a special bath, for both you and your partner? Inner beauty, energy and a deep sense of well-being – bestowing these gifts on you is the ultimate goal of our team at BEAUTY & SPA.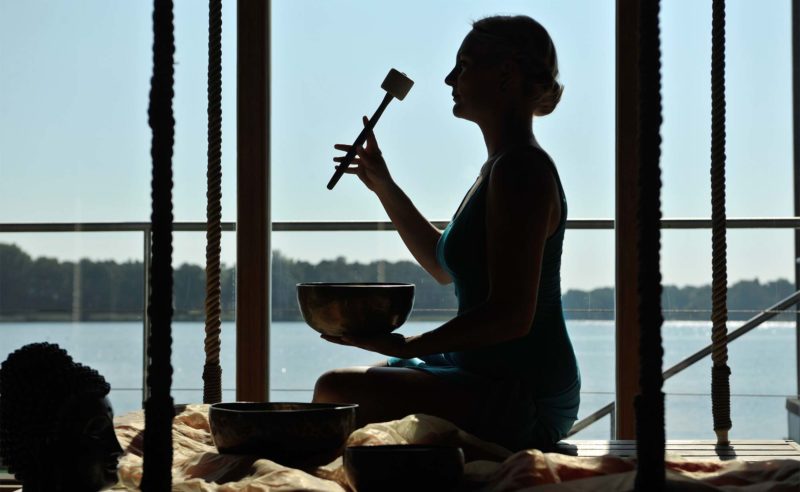 Sport & Fitness
From yoga to jogging with lake views to targeted fat-burning or gentle cardiovascular training: sport rebalances your mind and body, improves your health and is often recommended by doctors.