Sport & Fitness
Our wide range of courses gives each and every guest the perfect opportunity to get into shape or stay fit. If you want to train alone, you can workout at the Resort Mark Brandenburg in line with your personal plan, with the support of one of our personal trainers or one of the professionals from the Resort's in-house doctor's surgery.
Fitness studio opening hours
Monday to Friday
8am to 9pm
Saturdays, Sundays and public holidays
8am to 6pm
Our personal trainers are available from Monday to Friday, from 8am to 11am and from 3pm to 8pm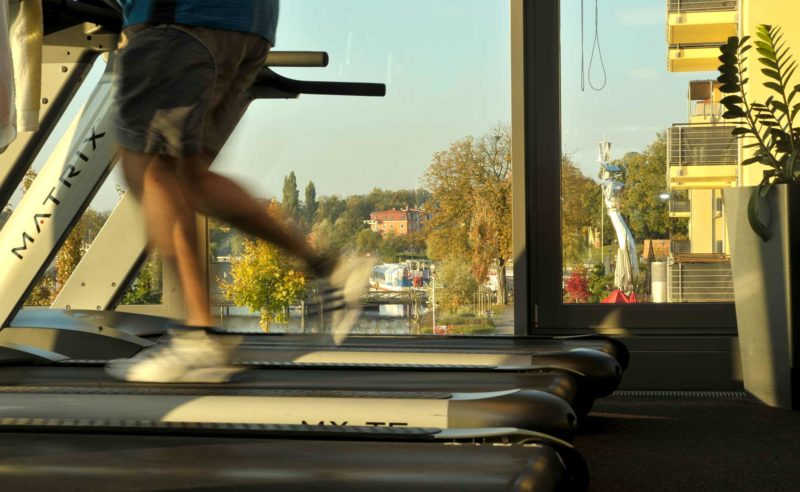 The Studio
Spinning, cycling, running with lake views – whatever the weather
New training area structure with various different focus areas
New circuit training concepts, including equipment circuits
Ultra-modern functional training equipment
Small equipment for a more varied workout
Free use of the kinesis station
Group activity?
We also offer special packages if you want to get active as a group: from private yoga sessions to gymnastics for the workplace, dragon-boat racing and the chance to compete against our personal trainers.