Berlin & Hamburg
The two "large" rooms, each measuring 149 sq m and located on the second floor. The Berlin and Hamburg rooms offer excellent flexibility and can be divided up.  Depending on the partition, they offer exclusive access to three balconies. Both rooms are flooded with daylight and can be darkened. They also feature air conditioning and come with standard audio-visual equipment.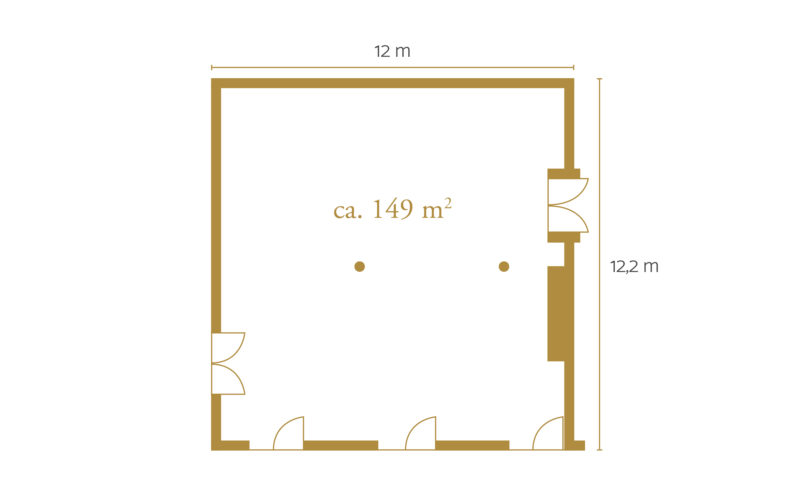 Berlin & Hamburg
Can comfortably hold up to 120 participants.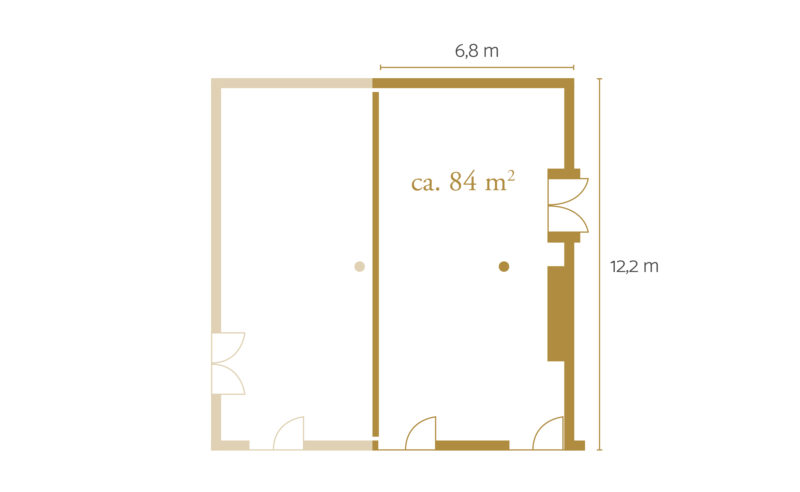 Potsdam & Lübeck
Our "large" rooms can be made smaller through the use of a partition wall. They measure 84 sq m and offer space for up to 60 people.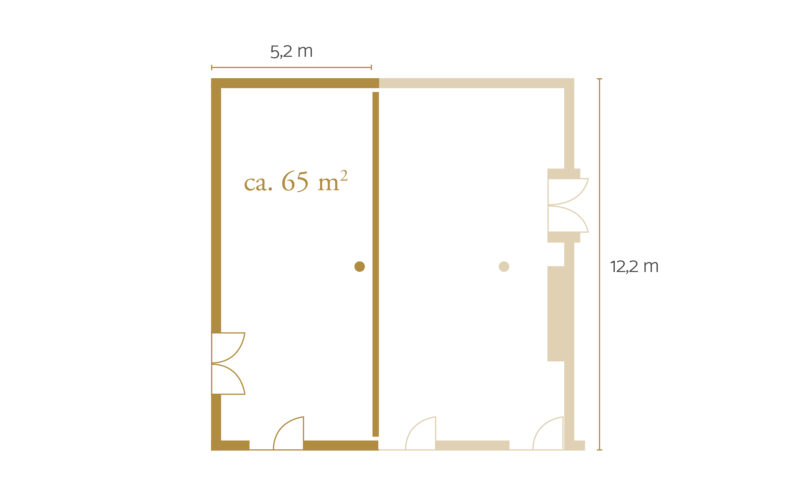 1/3 Berlin & Hamburg
A partition wall makes it possible to use just one third of the room: approx. 65 sq m of space for a maximum of 40 people.
CONFERENCES CAN BE THIS GREAT.
Book one of our great conference packages to go with the room.